Description
The ZN63A(VS1)-12 series indoor vacuum breaker is used in indoor HV switchgear,being protection and control units of electric networks and power equipments in industrial and mining establishments.It is suitable for some places with frequently operating or repeatedly switching short current. Using integrative design for operating mechanism and breaker body,it can be a fixed installation unit,or make a cart unit by matching with special chassis.
Standard
IEC60947-1, IEC60947-2, IEC60947-4
Specification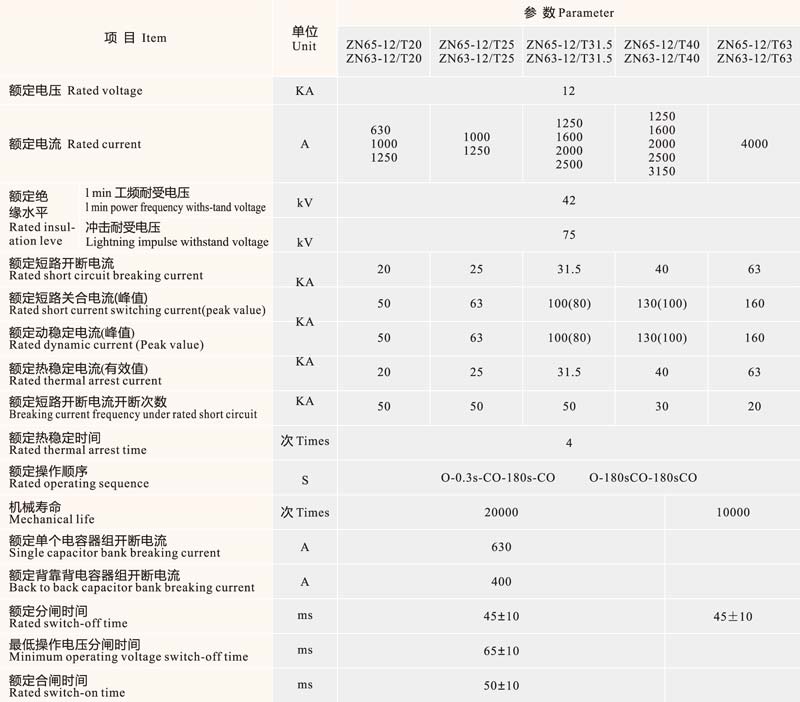 Parameters in the brackets are for SIEMENS,Wuxi SIEMENS and U.S.Westhomes vacuum explosion chambers.
Overall and Mounting Dimensions(mm)